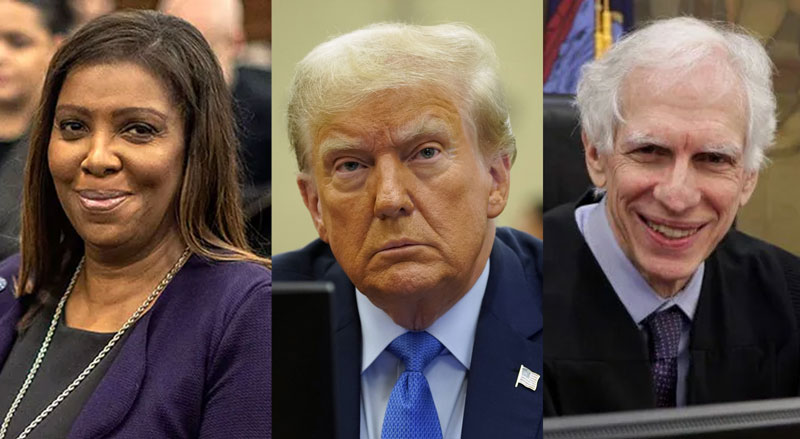 President Donald Trump is demanding a mistrial in the Democrats' civil "fraud" case against him in New York.
On Wednesday, Trump's legal team cited "tangible and overwhelming" evidence of bias.
Trump's 30-page motion alleges that Judge Arthur Engoron engaged in extrajudicial activities.
This includes "publically commenting" in the trial and impermissibly "co-judging" with his law clerk Allison Greenfield.
Greenfield is involved with "extensive, public partisan activities," Trump's lawyers note.
He also attacked the gag orders Engoron issued barring Trump and other parties from speaking publicly about members of his staff as being imposed to prevent these issues from "becoming public."
"Such evidence, coupled with an unprecedented departure from standard judicial procedure, has tainted these proceedings and a mistrial is warranted," his lawyers said.
"Specifically, the Court's own conduct, coupled with the Principal Law Clerk, Allison Greenfield's ('Principal Law Clerk') unprecedented role in the trial and extensive, public partisan activities, would cause even a casual observer to question the Court's partiality."
"Thus, only the grant of a mistrial can salvage what is left of the rule of law," the motion continues.