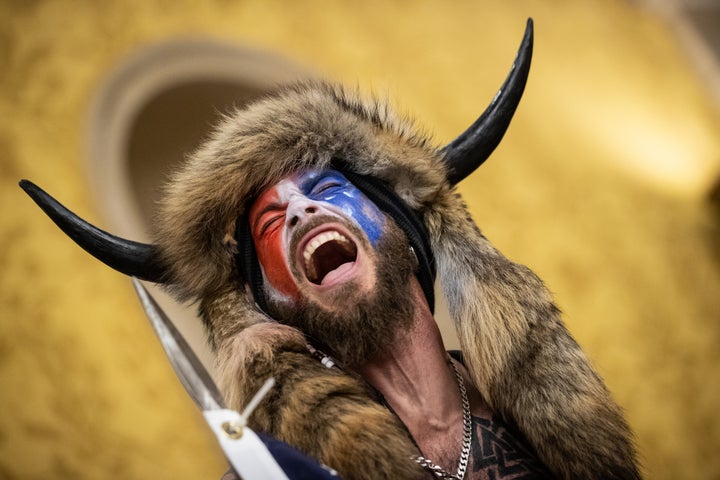 Newly revealed surveillance footage from Jan. 6, 2021, shows two Capitol police officers escorting Jacob Chansley, the be-horned so-called "QAnon Shaman" who has come to symbolize the riot, through the halls of the Capitol and to the very door of the US Senate.
The footage aired on Tucker Carlson's Fox News show Monday night shows the officers closely following Chansley as he wanders the corridors of the Capitol, bare-chested and wearing face paint and a luxuriant fur hat with Viking horns.
"Virtually every moment of his time inside the Capitol was caught on tape," says Carlson, who was granted exclusive access by Speaker Kevin McCarthy to 40,000 hours of surveillance footage from that day inside and around the Capitol, which has never been seen before by the public.
"The tapes show the Capitol police never stopped Jacob Chansley. They helped him. They acted as his tour guides."