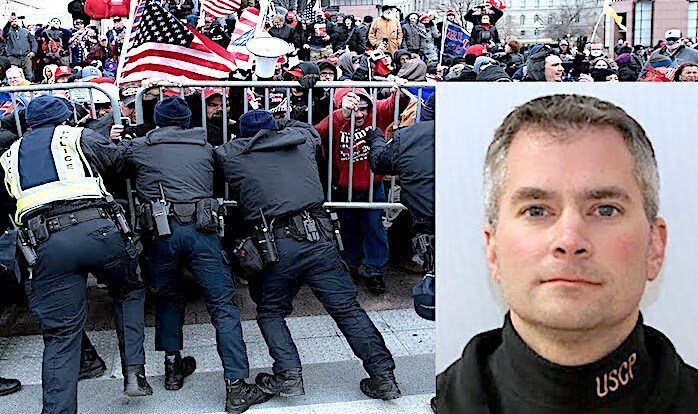 Capitol Police officer Brian Sicknick still is described as a victim of January 6, murdered by Trump supporters rioting at the Capitol, despite an autopsy report which shows he died of a stroke the following day.
The New York Times initially reported that Sicknick had been beaten to death with a fire extinguisher, before retracting the claim more than a month later.
To this day, media accounts claim Sicknick was "slain" on Jan. 6, and powerful Democrats, including Joe Biden, Kamala Harris and Nancy Pelosi have continued to cite his death as evidence of a "deadly insurrection" at the Capitol that day.
But hitherto unseen surveillance footage from inside the Capitol, aired by Fox News host Tucker Carlson Monday night, contradicts that claim.
It shows Officer Sicknick walking through the building "after he was supposedly murdered by the mob outside."