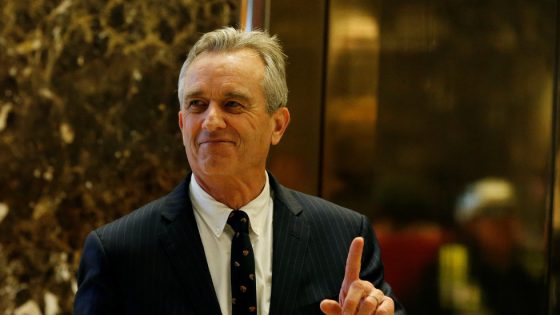 Instagram on Wednesday banned Robert F. Kennedy Jr., son of former presidential candidate Robert F. Kennedy, from repeatedly posting misinformation about vaccine safety and COVID-19.
Kennedy Jr. has amassed a huge following on social media, where he frequently posts debunked or unproven claims about vaccines. He also uses his social media pages to post about large pharmaceutical firms and environmental health concerns.
"We removed this account for repeatedly sharing debunked claims about the coronavirus or vaccines," a spokesperson for Facebook, which owns Instagram, said Thursday.
In an emailed statement, Kennedy Jr. stood by his Instagram posts, adding they have been carefully vetted.
"This kind of censorship is counterproductive if our objective is a safe and effective vaccine supply," he said.
Most recently, Kennedy Jr. has posted misinformation about COVID vaccines. In a late January post, he described COVID vaccines that are currently being administered in the U.S. as posing a potential danger, despite studies on tens of thousands of people that found no serious side effects.
The suspension of Kennedy Jr.'s Instagram account comes just days after Facebook, which owns Instagram, announced it would step up efforts block the spread of vaccine misinformation, including claims that the shots are ineffective, toxic, dangerous or cause autism. Countries around the world are ramping up efforts to inoculate citizens with version of the COVID-19 vaccine.
Source: Newsmax